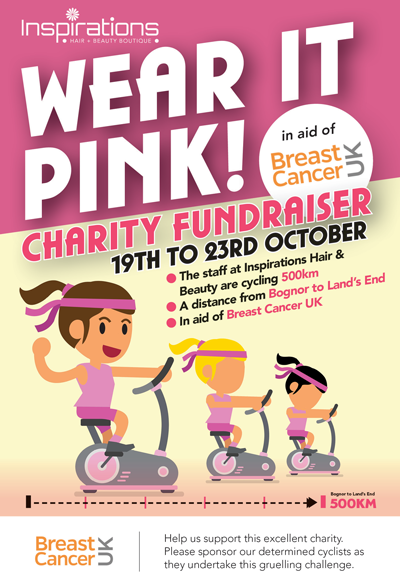 Cycling from Bognor Regis to Lands End – In the Salon! 
Join us in raising money while we have fun cycling in the salon. We'll all be getting involved.
We will be cycling over the week, so why not pop in and see us?
19th – 23rd October
We thank everyone for their donations.
Inspirations Hair + Beauty Team