For all our Latest Updates, Follow our Facebook Page.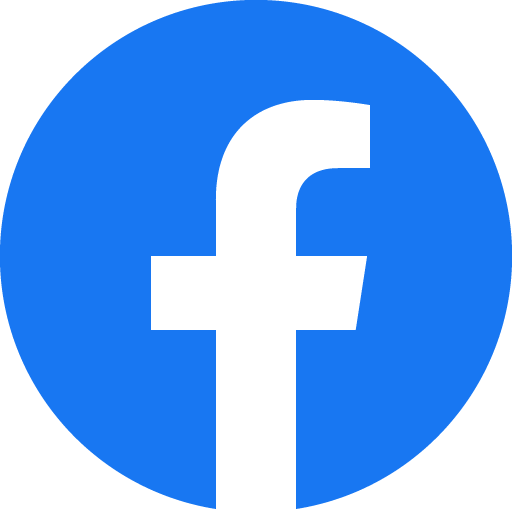 Keep Up to Date with the News from Our Blog Below
Inspirations Hair + Beauty Boutique
are pleased to announce since April, they have become a top status


Concept Salon
The large range of professional salon products, including inspiring selection of colours, excellent backwash products, and different treatments, together with the delightful milk_shake product aromas, has been received with excitement by clients.
With a continuous milk_shake training programme, the salon is committed to ensuring that all staff receive the latest product knowledge and updates.
Inspirations Hair + Beauty are extremely excited and proud of becoming a milk_shake Concept Salon.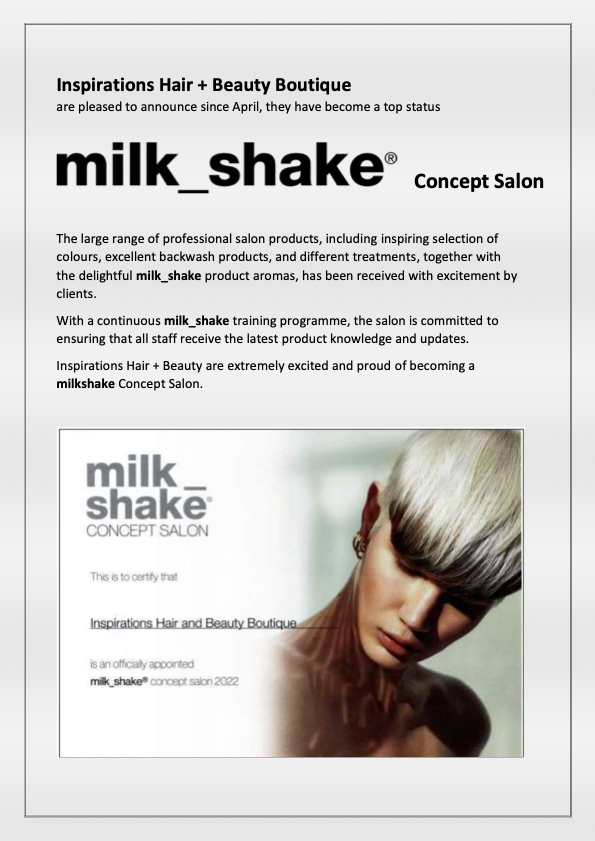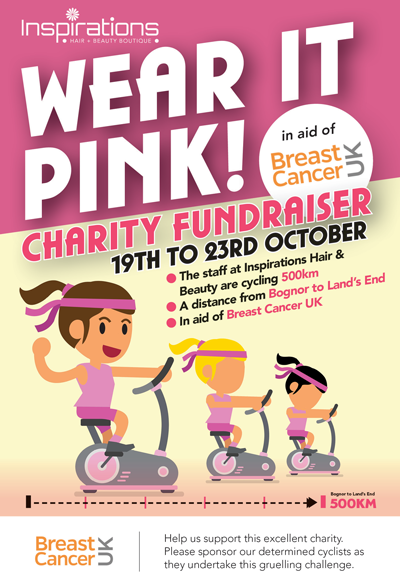 Cycling from Bognor Regis to Lands End – In the Salon! 
Join us in raising money while we have fun cycling in the salon. We'll all be getting involved.
We will be cycling over the week, so why not pop in and see us?
19th – 23rd October
We thank everyone for their donations.
Inspirations Hair + Beauty Team
Opening: Tuesday 13th April, 2021
Re-Opening update – 11th March 2021
In-line with the Government guidance, it currently remains that salons will be able to re-open from 12th April 2021.
Our Salon will re-open on Tuesday 13th April, 2021
We fully understand that all of our clients are in need of an appointment.
We have started the huge task of contacting all clients to arrange appointments.
With so many clients to contact, there is a possibility that you may not be first on the list.
If you are concerned that we may have missed you or you would prefer not to wait to be contacted, please contact us by either:
Calling the salon number – 01243 821282
Emailing us on: enquiries@inspirations.boutique
The safety of our staff and clients remains our highest priority. We will therefore continue with all the PPE measures we had in place, whilst enabling our clients to again enjoy the welcoming and relaxing salon atmosphere.
Thank you for your full understanding and support.
We look forward to welcoming you all again in our salon very soon.
Stay safe and take care.
Best Wishes
The team at Inspirations Hair + Beauty Boutique
Please keep an eye on our website and social media for any further updates.
Hours
Monday: Closed
Tuesday: 9am - 5pm
Wednesday: 9am - 6pm
Thursday: 9am - 7pm
Friday: 8:30pm - 6pm
Saturday: 8:30am - 4pm
Sunday: Closed
Visit Us
54-56 Felpham Rd
Felpham
West Sussex
PO22 7NZ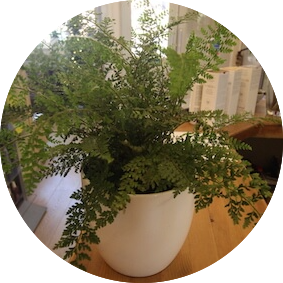 Hours
Monday: Closed
Tuesday: 9am - 5pm
Wednesday: 9am - 6pm
Thursday: 9am - 7pm
Friday: 8:30pm - 6pm
Saturday: 8:30am - 4pm
Sunday: Closed
Visit Us
54-56 Felpham Rd
Felpham
West Sussex
PO22 7NZ